The prestigious professor of mineralogy Otto Lidenbrock and his nephew Axel discover a secret parchment scroll written by the alchemist Arne Saknussemm in the 15th century who reveals how to get to the center of the Earth. They both travel to Iceland and there they hire the help of the hunter Hans with whom begin their descent through the Snæfellsjökull volcano towards the greatest adventure that human beings have ever known.
With Journey to the Center of the Earth you will experience the Jules Verne's most famous adventure! Trace the right path, collect species, find water springs and beware of dangerous creatures.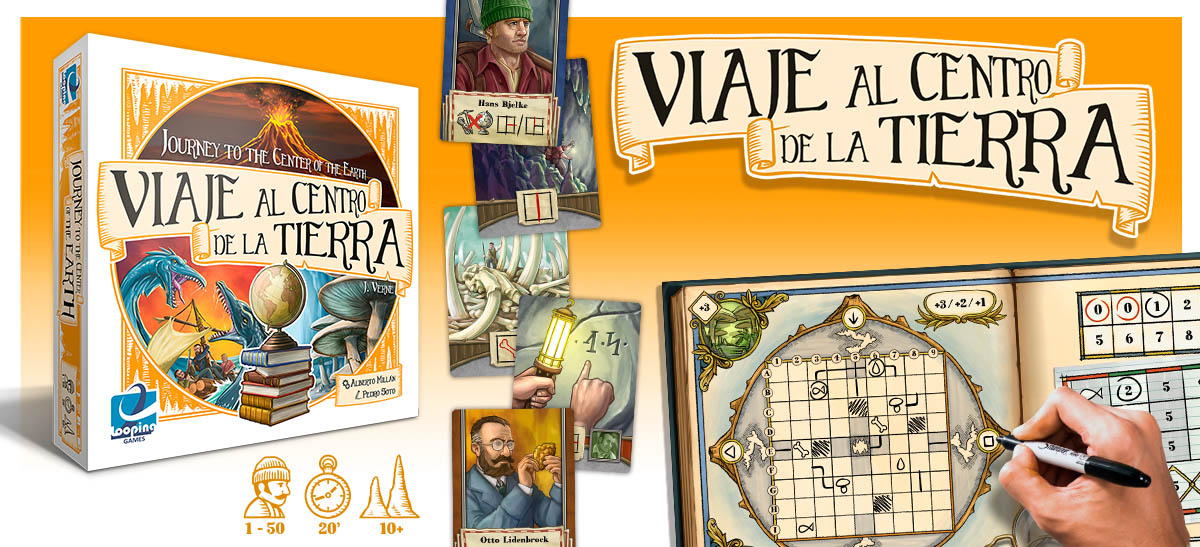 19 exploration cards.
12 tunnel cards.
3 character cards.
3 volcano cards.
Journal pad printed on both sides.
Rules.
Solo variant rules.