1916. The war of men keeps on destroying Europe. The fields have been devastated, the fertile soil razed and the few unspoiled terrains left are disputed by… moles?
In TOPOUM you play the role of an army of moles which fights for the domain over a terrain in the middle of the Great War. Since moles are well-known by their blindness, you will win medals if you get to establish clear lines of sight between your soldiers. To achieve this, you need to be resourceful in the search of the best deployment and hard on the rivals on your way.
Free Bratatatata! expansion included!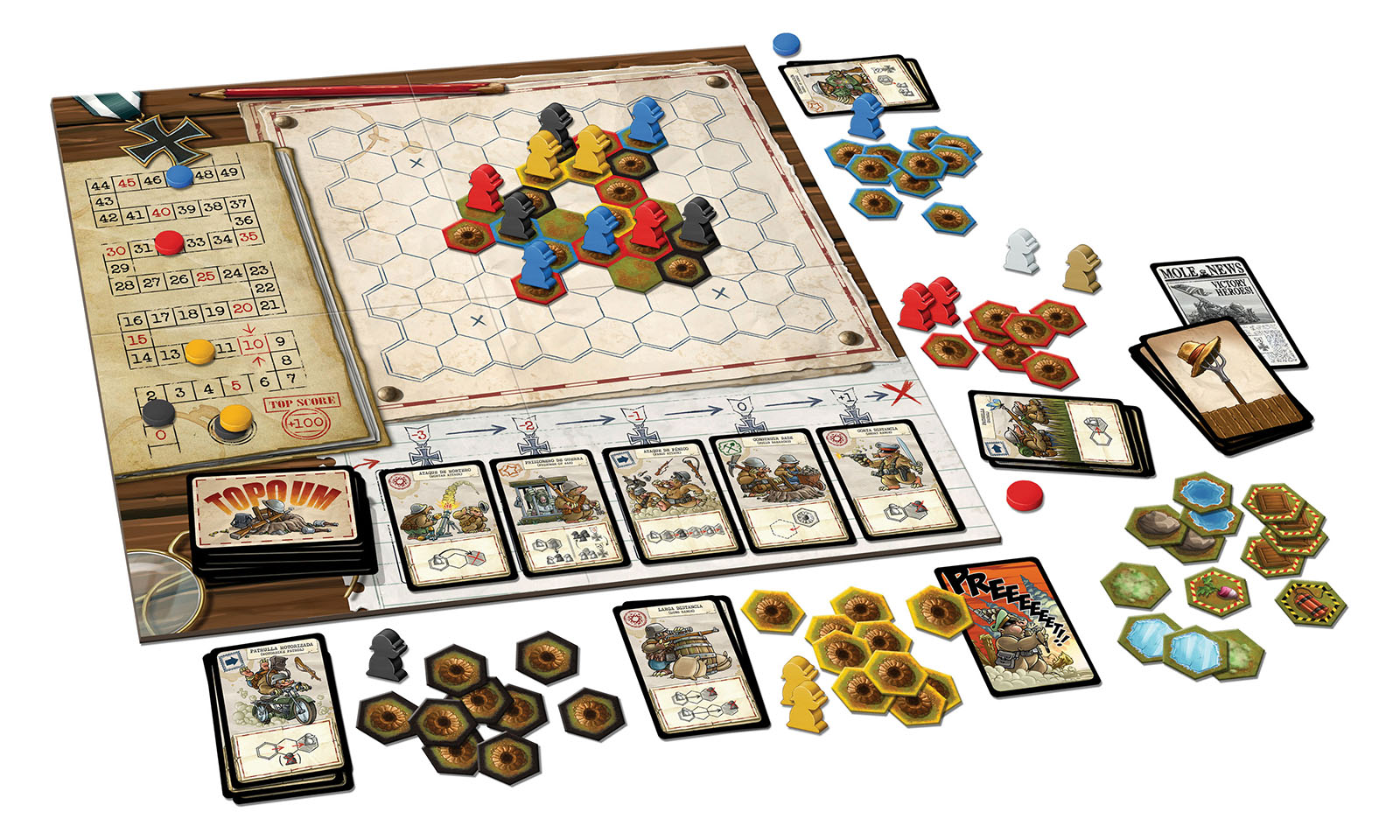 1 Game Board.

8 Score markers.

18 wooden moles.

78 base tiles.

165 cards.

2 set of rules: spanish and eglish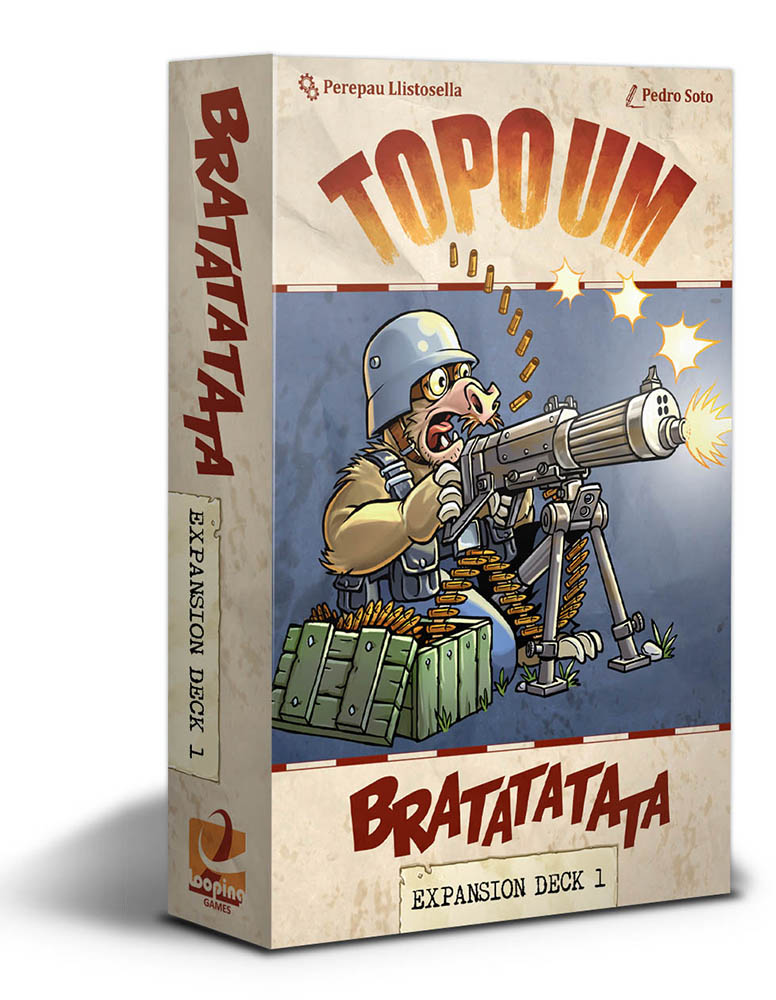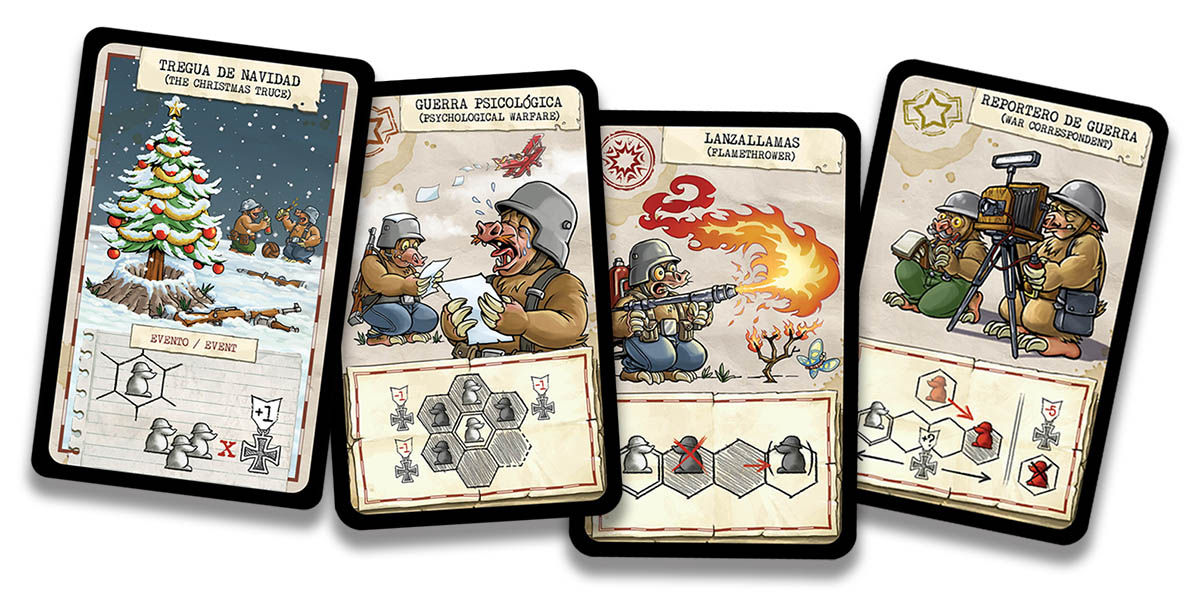 The moles' war is intensified with 55 more cards.
New weapons and tactics to reduce your enemies!
¡Now included with the base game!